The E Hō Mai Ka ʻIke Events are being held in recognition of Aunty Edith Kekuhikuhipuʻuoneonāaliʻiōkohala Kanakaʻole's contributions and legacy on May 5th and May 6th.
The May 5th Celebration will be held for the schools in the Keaukaha community, offering workshops based on her teachings. The public is invited to attend the May 6th Celebration at the University of Hawaiʻi at Hilo. Starting at the UHH Performing Arts Center at 10:30 a.m., doors open at 10:00 a.m., followed by a Celebration and Exhibits of Aunty Edithʻs Impact at Edith Kanakaʻole Hall, 11:30 a.m.-12:30 p.m.
Livestream link: https://go.hawaii.edu/XXT
Hosted by: Edith Kanakaʻole Foundation, University of Hawaiʻi at Hilo, Hawaiʻi Community College, United States Mint, Smithsonian American Women's History Museum, the Smithsonian National Museum of the American Indian, and "Smithsonian Our Shared Future: Reckoning With Our Racial Past" Initiative.
Proclamations and Distinguished Messages: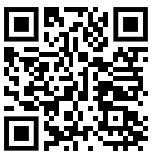 The family of the late Edith Kanakaʻole has established this fund which recognizes her numerous contributions toward the promotion of Native Hawaiian's educational pursuits. The purpose of this fund is to provide support to students enrolled at any campus within the University of Hawaiʻi system with a preference for students of Native Hawaiian ancestry.
To make a contribution to the Hale Kanakaʻole Fund scan QR code or visit https:giving.uhfoundation.org/funds/13026904.